Welcome to Property Laos website!

Let's get start- our service in Real Estate in Laos PDR!

Laos Real Estate or Property Laos is a new service of Estate Service in Laos
We Serve you all Business about Real Estate with Safety and Guarantee, our
Service including with Rental, make Contracts, Realeasing, Moving Service,
Monthly Apartment Service or Weekly Mansion Rental Rooms in Vientiane Downtown or Other Big Cities in Laos PDR.

This is our Importance Service Home Page!
Details of Our Services:
Real Estate.
Development In Real Estate in Laos PDR.
Rental Services, Weekly Mansions Room Service in Downtown Vientiane
Make Contract for Rental The Apartments, House, Releasing, other.
Moving Service is Avaiable with other service
Other Business will be including,too.
Guarantee & Consultance will be Serve
Have find Partnership for your Business in Laos PDR.
Other Businesses:
Travel Services.
Website Design, or Web Create
Advertising on Internet,ect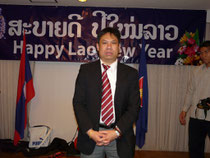 I just Open My Persoanl URL and will serve you to get New Experiences In Lao PDR when you all use our Services and we guarantee you that you will get Safety & Relax when you stay in Lao PDR.Private Trips are Welcome and have nothing to worry, because we are your Friends and we will do the Best for you. Your Satisfactions are our Policy.